Welcome to Our Savior's Lutheran Church
Due to COVID-19 concerns, recommendations from the CDC, and mandates from the government all worship and activities are suspended until August 31st. 
Please follow us on Facebook for updates, online sermons, devotionals, and other material.
You can also subscribe to our YouTube channel for weekly worship services, devotionals and other material.
If you are interested in becoming a member of Our Savior's, please contact Pastor Jeff, Kira Anderson, or call the office at (507)331-2276 for information about upcoming "New Member" classes.  
(Contact information is found below.)
A plan has been put together by the church's Covid Task Force and approved by the church council . This will serve as a guide for us in our re-opening process. If you have any questions, please don't hesitate to contact any member of the Covid Task Force.
Thanks for checking out our website! Our Savior's is a vibrant and grace-filled congregation. I want you to know that faith grows here. I've witnessed it. I've experienced it. And our members want you to know that YOU are welcome at Our Savior's. The people of our church are saints and sinners. They are regular folks who strive to follow Jesus, love each other, and serve in their daily lives.
I've been the Lead Pastor of OSLC since December of 2017. Before that, I served churches in North Dakota and Minnesota, as a Hospice Chaplain, and as an Intentional Interim Pastor.
Lisa (my wife) and I met and married as college students. (She's the best "thing" that ever happened in my life.) We have a son and three daughters, a son-in law and a daughter-in-law, and are excited to be grandparents!  There's nothing better than spending time with my family. I love books, movies, music…and good food! But, not necessarily in that order. Don't hesitate to reach out by phone or email. 
Blessings! Pastor Jeff
Favorite Bible Verse: Return to the Lord your God, for God is gracious and merciful, slow to anger and abounding in steadfast love. 
Joel 2:13b
Hi, my name is Georganne Danielson. I have been on staff at Our Savior's since June 1997. My responsibilities have changed many times over the last 22 years. My current job title is Director of Operations. I oversee the finances, property and staff concerns, to keep everything running smoothly. I have been married to Curt for 42 years. We have three adult sons, their spouses/significant others and seven beautiful grandchildren. In my spare time I enjoy spending time with my family, cooking, and singing. My favorite Bible passage is Psalm 121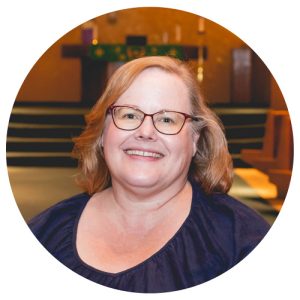 Hi, my name is Wendy Smith-Becker and I started working at Our Savior's in July of 1999, this year will mark my 20th year of service here. My role at OSLC is working in the church office, greeting people, answering phone call, scheduling, printing, bulletin work, AND more. My family consists of my husband Tim, our five children, two children-in-laws, and three grandchildren. I love spending time with my family, traveling to Florida, and making birthday cakes for my grandchildren. My favorite Bible passage is Psalm 46:10.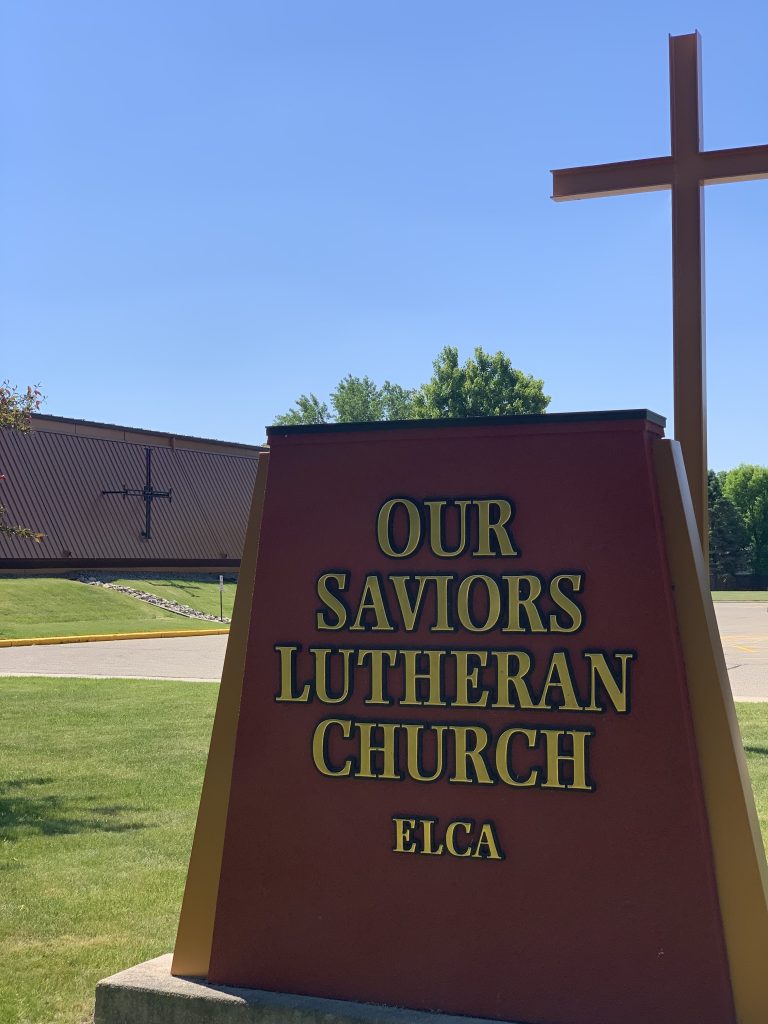 Address: 
1207 Prairie Ave SW Faribault, MN 55021
Office Phone: (507)331-2276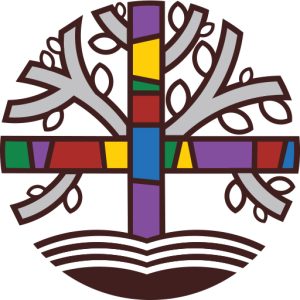 Office Hours: 
Monday – Thursday: 8:30 AM- 4:00 PM
Friday: 8:30 AM – 12:00 PM