Welcome to Our Savior's Lutheran Church
Due to COVID-19 concerns, recommendations from the CDC, and mandates from the government all worship and activities are suspended until March 30th. 
Please follow us on Facebook for updates, online sermons, devotionals, and other material.
https://www.facebook.com/oursaviorsfaribault/
If you are interested in becoming a member of Our Savior's, please contact Pastor Jeff, Pastor Anders, Kira Anderson, or call the office at (507)331-2276 for information about upcoming "New Member" classes.  
(Contact information is found below.)
Thanks for checking out our website! Our Savior's is a vibrant and grace-filled congregation. I want you to know that faith grows here. I've witnessed it. I've experienced it. And our members want you to know that YOU are welcome at Our Savior's. The people of our church are saints and sinners. They are regular folks who strive to follow Jesus, love each other, and serve in their daily lives.
I've been the Lead Pastor of OSLC since December of 2017. Before that, I served churches in North Dakota and Minnesota, as a Hospice Chaplain, and as an Intentional Interim Pastor.
Lisa (my wife) and I met and married as college students. (She's the best "thing" that ever happened in my life.) We have a son and three daughters, a son-in law and a daughter-in-law, and are excited to be grandparents!  There's nothing better than spending time with my family. I love books, movies, music…and good food! But, not necessarily in that order. Don't hesitate to reach out by phone or email. 
Blessings! Pastor Jeff
Favorite Bible Verse: Return to the Lord your God, for God is gracious and merciful, slow to anger and abounding in steadfast love. 
Joel 2:13b
My name is Anders Nilsen and I am the Associate Pastor at Our Savior's Lutheran Church. I have been on staff since August 2018 and have absolutely loved serving this congregation, the community of Faribault, and getting acquainted with life in Minnesota. In my role at OSLC, I lead worship, preach, teach, oversee our visitation ministry, and am a member of the Spring Table which deals with outreach and communication. When I'm not at the church, I'm doing some sort of physical activity, listening to any music (except country), reading, walking my Bernese Mountain dogs, or seeking out a new craft brewery.
Favorite Bible Passage:
Romans 8:38-39
Hi, my name is Georganne Danielson. I have been on staff at Our Savior's since June 1997. My responsibilities have changed many times over the last 22 years. My current job title is Director of Operations. I oversee the finances, property and staff concerns, to keep everything running smoothly. I have been married to Curt for 42 years. We have three adult sons, their spouses/significant others and seven beautiful grandchildren. In my spare time I enjoy spending time with my family, cooking, and singing. My favorite Bible passage is Psalm 121
My name is Kira Anderson and I serve as the Director of Faith Formation at Our Savior's Lutheran Church. I am a life-long member of OSLC and have served on staff since 2010. In my role with Christian Education, I get to be involved with teaching all ages, exploring new avenues of ministry outreach, leading worship, and pastoral care with our congregation. I am also a seminary student at Luther Seminary seeking ordained ministry within the ELCA. My husband, Mitch and I have three children; Claire, Owen, and Grace. As a family we enjoy spending time at the lake and going to sporting events. My favorite Bible passage is "The Road to Emmaus" from Luke 24:13-35.
Hello! My name is Megan Stahl. 
I have been on staff at Our Savior's since Summer 2016.
I serve as the Children's and Youth Coordinator. I work with kids of all ages and not only provide programming but build relationships with them as well. My husband Chris and I live on our family farm just outside of Faribault. Chris continues to be supportive in my ministry and helps lead High School group alongside me. In my spare time I enjoy coaching Cross Country and Track as well as serving as a Death Investigator for the Steele County Coroners office. I love traveling and being outdoors. If I can get kids to remember one thing it would be that God loves them and so do we…no matter what!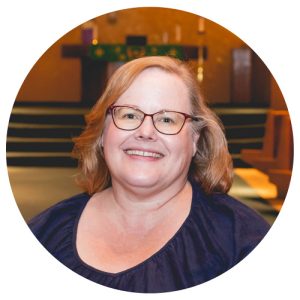 Hi, my name is Wendy Smith-Becker and I started working at Our Savior's in July of 1999, this year will mark my 20th year of service here. My role at OSLC is working in the church office, greeting people, answering phone call, scheduling, printing, bulletin work, AND more. My family consists of my husband Tim, our five children, two children-in-laws, and three grandchildren. I love spending time with my family, traveling to Florida, and making birthday cakes for my grandchildren. My favorite Bible passage is Psalm 46:10.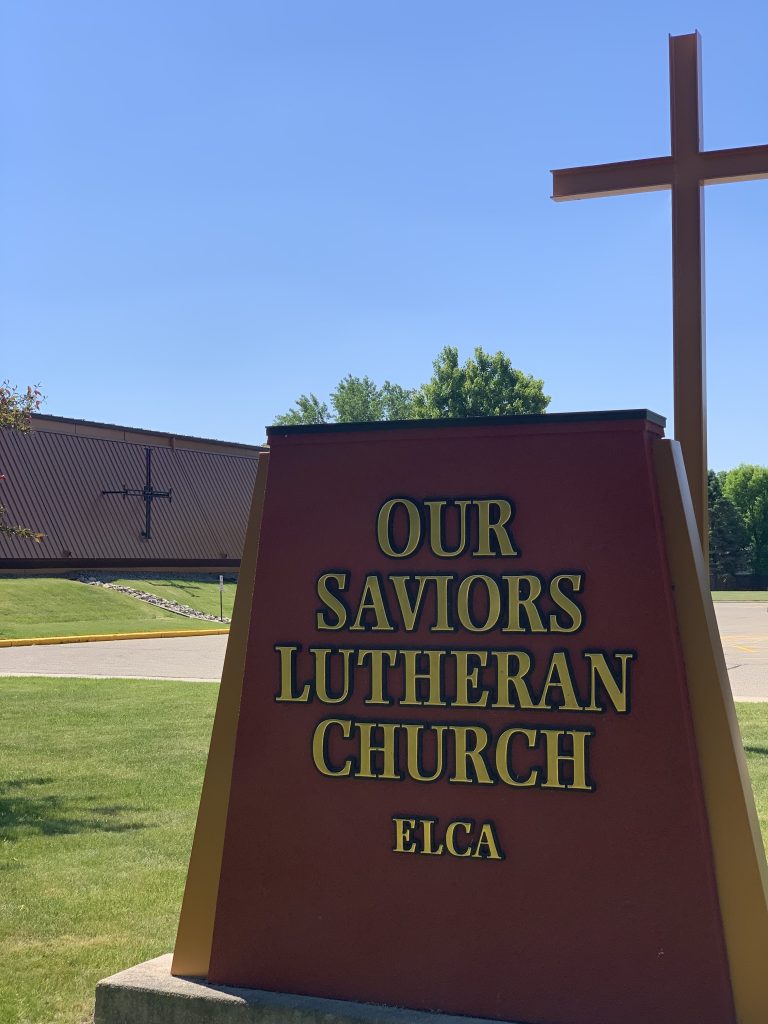 Address: 
1207 Prairie Ave SW Faribault, MN 55021
Office Phone: (507)331-2276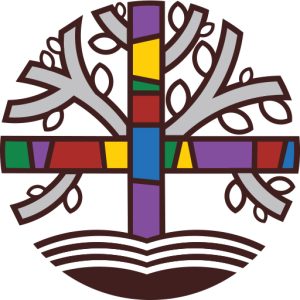 Office Hours: 
Monday – Thursday: 8:30 AM- 4:00 PM
Friday: 8:30 AM – 12:00 PM