Welcome to Our Savior's Lutheran Church
All are welcome... We saved a seat for you.
We would love nothing more than to worship with you in our sanctuary. However, due to COVID-19 concerns, recommendations from the CDC, and mandates from the government all worship and activities are suspended until further notice. 
In the meantime, we hope that you tune into our weekly worship services on our YouTube channel and follow us on Facebook or Instagram for updates, devotionals, and virtual fellowship. you can like, follow or subscribe with buttons below.
If you are looking for a church home and are interested in becoming a member of Our Savior's, please contact Pastor Jeff, or call the office at (507) 331-2276 for information about upcoming "New Member" classes. 
A plan has been put together by the church's Covid Task Force and approved by the church council . This will serve as a guide for us in our re-opening process. If you have any questions, please don't hesitate to contact any member of the Covid Task Force.
Thanks for checking out our website! Our Savior's is a vibrant and grace-filled congregation. I want you to know that faith grows here. I've witnessed it. I've experienced it. And our members want you to know that YOU are welcome at Our Savior's. The people of our church are saints and sinners. They are regular folks who strive to follow Jesus, love each other, and serve in their daily lives.
I've been the Lead Pastor of OSLC since December of 2017. Before that, I served churches in North Dakota and Minnesota, as a Hospice Chaplain, and as an Intentional Interim Pastor.
Lisa (my wife) and I met and married as college students. (She's the best "thing" that ever happened in my life.) We have a son and three daughters, a son-in law and a daughter-in-law, and are excited to be grandparents!  There's nothing better than spending time with my family. I love books, movies, music…and good food! But, not necessarily in that order. Don't hesitate to reach out by phone or email. 
Blessings! Pastor Jeff
Favorite Bible Verse: Return to the Lord your God, for God is gracious and merciful, slow to anger and abounding in steadfast love. 
Joel 2:13b
Hi, my name is Joanne Sorenson. I began as "Interim" Pastor in September of 2020. I have served as pastor at churches in Cannon Falls, Minnesota, and also Hudson and Fall Creek, Wisconsin.  Over the past 20 years I enjoyed leading groups on service trips to Mississippi, Texas, Louisiana, Jamaica, and  Africa. I left my position in 2016 to create a non-profit called "IN OUR HANDS".
I  live in St Paul, and my two "adulting" children, Katherine and Christopher, live in Eau Claire, WI.
Favorite Bible Verse: Proverbs 3:5  "Trust in the Lord with all your heart – do not rely on your own insight…God will direct your path."
Hi, my name is Georganne Danielson. I have been on staff at Our Savior's since June 1997. My responsibilities have changed many times over the last 22 years. My current job title is Director of Operations. I oversee the finances, property and staff concerns, to keep everything running smoothly. I have been married to Curt for 42 years. We have three adult sons, their spouses/significant others and seven beautiful grandchildren. In my spare time I enjoy spending time with my family, cooking, and singing. My favorite Bible passage is Psalm 121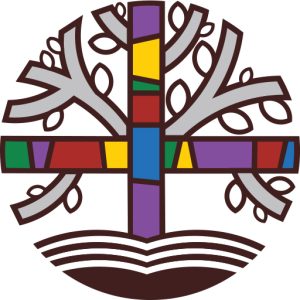 My name is Lisa Sandgren, and I am the Interim Director of Faith Formation. I have been focusing on Children's Education since I began working on Sept. 1. This fall, we have already had First Communion for last year's fourth graders, we delivered Bibles and Spark Story Bibles to 3rd graders and 3-year-olds, met with some of those 3-year-olds and 3rd graders via Zoom to celebrate this milestone, and started Sunday School and Wednesday school online. I am looking forward to making connections with all OSLC families and children.
I have worked in several different churches over my lifetime, always working with choirs, music, and education. I received a degree in Elementary Education from Augsburg College (now University), which is where I met Jeff Sandgren. We have been married for 39 years, and are parents to four adult children, and grandparents to 2 grandsons and 1 granddaughter. We have lived in Harvey and Fargo, ND, Minneapolis, St. Paul, Apple Valley, Glenville, Blooming Prairie, and Faribault, MN. I grew up in Bloomington, MN.
In closing, I will share one of my favorite Bible verses (it is too hard to pick just one favorite!): It is good to praise the Lord and make music to your name, O Most High, proclaiming your love in the morning and your faithfulness at night…Psalm 92:1-2
I love music, and I love to sing! I love that part of the way that I can serve and minister is through music. It is something that anyone can do, all day long, proclaiming God's love in the morning, and remembering his faithfulness all day until the evening. God's love is with us every day, and it is meant to be shared. I am excited to be working at OSLC, and sharing God's love with all of you.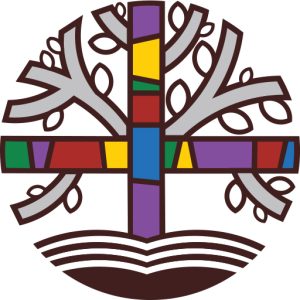 Hi, my name is Tyler Birkhoff and I have been working at Our Savior's since October of 2020. My role at OSLC is the Director of Youth and Young-Adult Ministries. I live with my dog, Buddy and an average of 5 plants (we have wild conversations). I enjoy spending time with my friends and family (dog too!), learning new skills, and sipping a good cup of coffee . My favorite Bible verse is John 4:44.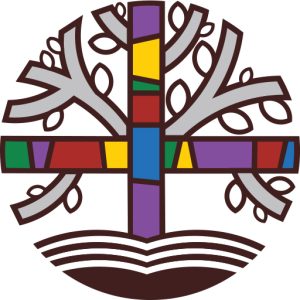 Greetings! My name is Ruth Hickey and I have been a member of Our Savior's Lutheran Church  since 1993. I have found this faith community to be welcoming, vibrant and willing to serve. My position is Lay Visitation. I started this position in September 2020.I do visitation with seniors, members in nursing homes and those in need of healing. My role is to listen, care and offer support. I am married to my husband Herb for 25 years; we have 3 adult children, two daughter in-laws and six lovely grandchildren. I love to spend time with my family, read books and watch movies. My favorite bible passage is: 1 Corinthians 13.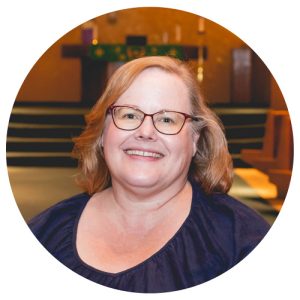 Hi, my name is Wendy Smith-Becker and I started working at Our Savior's in July of 1999, this year will mark my 20th year of service here. My role at OSLC is working in the church office, greeting people, answering phone call, scheduling, printing, bulletin work, AND more. My family consists of my husband Tim, our five children, two children-in-laws, and three grandchildren. I love spending time with my family, traveling to Florida, and making birthday cakes for my grandchildren. My favorite Bible passage is Psalm 46:10.